**You will not be able to update your membership or submit entries from your phone.  We are working to make Emmy Express site more mobile friendly in the future.
** Large market members wanting to renew for two years should contact Tara at the office.

All members must fill out one of the online forms below for an active membership. Please complete the information online and submit electronically to get the discounted entry fee.  Checks need to include the member name and number.  Please mail checks to: "NATAS Mid-Atlantic", 85 Overlook Circle, Garnet Valley, PA 19060.
To renew your membership in NATAS Mid-Atlantic, click here.
To join NATAS Mid-Atlantic, click here. 
Member Benefits
Tuition Discount
Drexel University Online offers NATAS members discounted tuition on the Online Television Management Master's Degree Program. Other undergraduate and graduate degree programs are offered at discounted rates for NATAS Members and their immediate family members. Click here to learn more.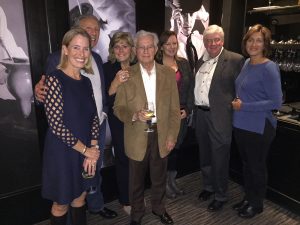 Special Events
NATAS Mid-Atlantic hosts a number of special events throughout the year, including "Meet the News Directors", Student Awards and other expert speaker programs.
Access to nationwide Job Bank
A free service from the National Academy of Television Arts and Sciences. Click here to access the most up to date job listings in our industry.
Emmy® Awards Judging
What better way to see what work is Award worthy than to judge entries from other chapters. The entire judging process is done online. If you are interested in judging, please e-mail Judging Coordinator Tara Faccenda and be sure to include your area of experience.
Networking
Academy Members broaden their own knowledge of the industry through opportunities to meet and exchange ideas with others in their field at a variety of social and professional events.
Payments can be made online with a credit card or by check (see address below). Your member number or registered email address will be needed to submit an entry at the reduced member rate.  If paying by check, please be sure your member number is on your check (listed on the "memo" line).
Send membership checks made payable to "NATAS Mid-Atlantic" to:
NATAS Mid-Atlantic
85 Overlook Circle
Garnet Valley, PA 19060